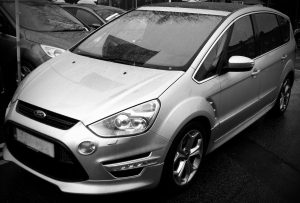 The faithful family lugger is still ploughing on but chinks are beginning to appear in its armour. Performance is still strong from the 240hp 2.0 turbo Ecoboost engine and it was put to test as it hauled our family of four (plus two grandparents) to the Isle of Wight for a week's holiday.
There were no signs of strain when it was loaded to the gunwales with luggage for the six occupants, but a repeated warning of low battery is beginning to cause concern. Granted it does have a tough life with regular short journeys during the week but it did flag the same message after a reasonable trot around part of the M25 recently.
It will soon be presented to a garage for service to see if it really does have any major issues lurking. I'm sure it wasn't that long ago that we had to the change the battery.
There is still something strangely satisfying about being able to fold all rearward passenger seats flat and be presented with an enormous load area for that cathartic trip to the refuse yard. Its ability to swallow 2m long railway sleepers and the occasional Edwardian sideboard from an errant click on eBay, is still much appreciated.
Comfort has not diminished, either. Our boys are now 9 and 11 years old and they appreciate the ability to recline the middle row of seats to a very lazy angle whilst absorbing the next instalment of a Harry Potter audiobook. Short of some floating candles near the panoramic glass roof, the S-Max is still considered a magic place to be.